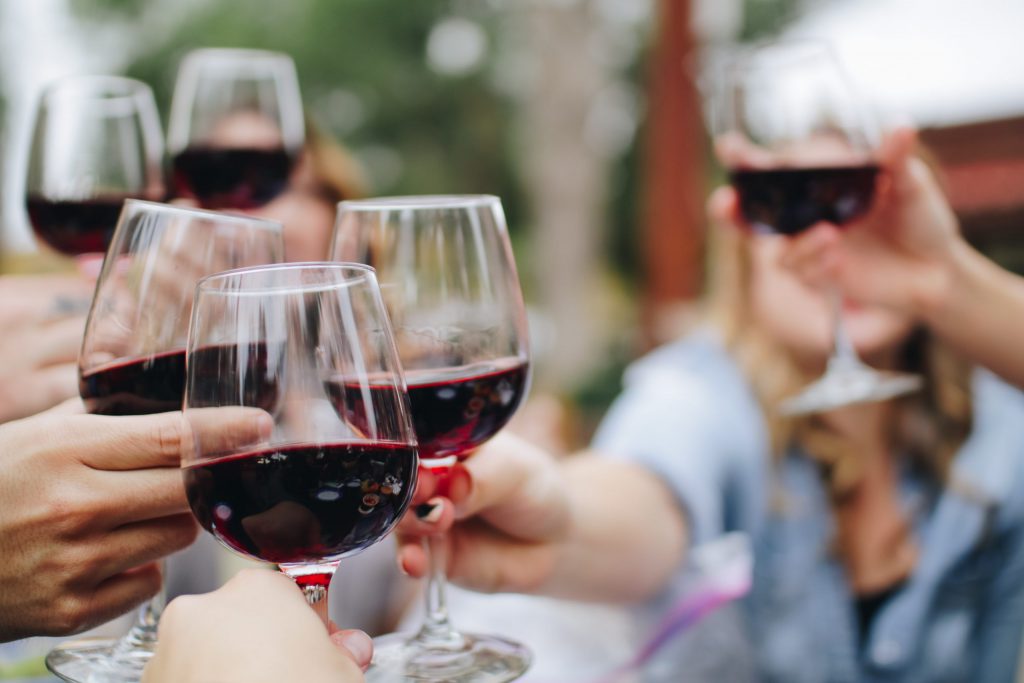 Bob's Blog: There's a Lot More to Merlot
At a recent family celebration, I opened a bottle of Grand Cru Classe wine bought in Saint Emilion back in 1979! It was a Tertre Daugay 1964 and to our great surprise, it was still a very sound wine with those wonderful characteristics of an aged Merlot.
Now you probably haven't heard of this wine before but we bought it after tasting it and thought at the time it should age well. It is from one of the most ancient properties in St.Emilion located on the hillside near most of the Premiers Grands Crus Classes. The name is an old Gascon Term for 'lookout hill' and its position enables maximum ripening of the grapes.
With Merlot, ripening is very important and choice of vineyard site equally so. I have often thought Merlot planted in cooler parts of Australia do not always ripen and give the wines a vegetative character – one that detracts from its quality and has created a wrong impression of Merlot.
Because Merlot is an earlier ripener it has often been planted in cooler areas such as Coonawarra and Margaret River and used as a hedge against a poor late season for Cabernet and also to blend with Cabernet. However, the success of blending Shiraz with Cabernet has been one reason not so much Merlot has been planted in Australia.
The wines of St. Emilion have a generous body and warmth as well as an attractive, dark Garnet colour and fragrance suggestive of truffles in their youth. They have a tannin content that ensures them a long life often up to forty years according to Gerard Debuigne, and this wine certainly lived up to that expectation.
When planning our vineyard 25 years ago we decided on Merlot as a point of difference in part as we had lived in San Francisco and came to enjoy the softer Napa style of Merlot, although St Émilion wine Merlot blends were always favourites. We wondered how Merlot would manifest in the Hunter, as there was little planted here at the time.
James Halliday in his 1979 book 'The Hunter Valley' notes 1869 Hectares of Shiraz, 453 Hectares of Cabernet, 16 Hectares of Pinot Noir and no mention of Merlot! He expected the great reds of the future to include Cabernet, Shiraz, with some Malbec and Petit Verdot.
Why Merlot was not on the horizon is difficult to know. It is the largest planted red variety of Bordeaux, it was coming to the fore in California, it is a very approachable often softer style of red and has been compared to Pinot Noir on this basis.
So noting in Bordeaux merlot thrived in the clay soils on the high ground around St Émilion and Pomerol we choose our top block to plant the Merlot. In Bordeaux Cabernet dominates Merlot only in the well-drained river bed soils of Medoc and Graves otherwise Merlot is far more common, a fact little appreciated.
Our site has proved a good choice and is one of the best Merlot blocks in Pokolbin. Surprisingly the variety is well suited to the Hunter climate doing well even in poor weather conditions. It is important the 'feet' don't dry out, so our summer rainfall helps prevent this. Also, we tend to pick it early February before too much rain has fallen. The key is to get it ripe to avoid the capsicum flavours that spoil its true potential.
Our style is determined in the vineyard and modified with the use of French oak, both for the later stages of fermentation and for ageing. We use about 30% new oak and age the wine for about a year before bottling. It has proven to be a good wine for ageing, we compared the St Emilion with our 2005 Justine Merlot at dinner, noting the similarity in flavour overtones despite the age difference.
There has been a massive underlying shift in peoples palates according to Peter McAtamney of Wine Business Solutions. Today's consumers are looking for medium bodied, savoury wines with complex tastes that typify the varietal.
Merlot doesn't disappoint, they open immediately in the mouth with often deep dark cherries, dark chocolate, hints of violet and plums, they have a full and rounded mouthfeel and good length with soft tannins and a lingering finish.
Merlot is up there with Italian wines -not hideously expensive but having depth and sophistication. Indeed Merlot is extremely important in Italy. In Friuli, it performs better than Cabernet and there is even a tourist route-the Strada del Merlot, where one can visit the producers. It is planted in the Veneto, Trentino-Alto, on the Colli Bolognese in Emilia-Romagna and of course in Tuscany and Umbria. It is said Marie de Medici introduced Merlot to Tuscany when she was Queen of France in the 17th century.
According to Peter McAtamney red Bordeaux and Burgundy are now so hideously expensive they are losing market share and branding is becoming less important. Far outweighing branding is the wine style. Wines from all regions of Italy, where medium weight, savoury, elegant wines come from, can be found on wine lists worldwide!
Italian wine listings have increased by close to 50% in Canada, 30% in Australia, 20% in the UK and 50% in the USA in the last year! Spanish wines have also had an impact.
Peter McAtamney points out the impact of global competition on wine lists in the various Australian states in his wine paper 52.
The high number of imports can be seen particularly in NSW. We often complain that the restaurants in Sydney don't have Hunter wines on their lists, but these figures show the impact of the change in tastes also influencing what is on offer. As always SA still has a dominant local product on its lists.
"Australians don't drink many local wines in their own restaurants so why on earth do Australia's largest companies think anyone else should?" asks McAtamney.
The worrying fact is Australia has lost half its listings in Canada in 5 years and almost half its US listings in the last two years.
So in Australia, our love affair with the big reds of South Australia has blinded us to the changing trends worldwide.
The Hunter, however, has always had more medium bodied wines driven by the terroir and now it seems we are getting into step with world trends. There appears to be a real opportunity for us if only we can capitalize on it. Promoting Hunter Shiraz, our Merlot's and the newer plantings of Italian varietals should be our aim.
It was the enjoyment from an old St. Emilion that triggered my look at Merlot and reading Peter McAtamney's Wine Paper 52 highlighted by Jo Thomas in a recent HVWTA notice that made me think we should take another look at Merlot and medium wines in general.
I have used the following references in this blog
Peter McAtamney: The Wine Paper 52 December 2018 Wine Business Solutions
hppt:winebusinesssolutions.com.au
Jancis Robinson: The Oxford Companion to Wine Oxford University Press 1997
Doctor Gerard Debuigne: Larousse Dictionary of Wines of the World, Hamlyn, London, Sydney
Robert M Parker, Jr. Bordeaux Simon & Schuster 1991
Keith Baynes & J M Scott, Vineyards of France, Hodder & Stoughton, London 1950
©Around Hermitage Association