About Our Hunter Valley Winery
Tintilla Estate is all about a love of food, wine and family. One of the Hunter Valley's best kept secrets this thoughtful family run vineyard, winery and olive grove is a leader in the boutique cellar door wine and food experience.
Tintilla exquisitely reflects the traditions of the old world with the tastes and flexibility of the new. The Dionysian dancer on our labels draws on the Greek wine tradition of women, followers of the god of wine, joined in the communion of drinking the wine of the Gods with dancing.  Tintilla is an Old World term for red wine used by Samuel Pepys interchangeably with claret for the red wine of Bordeaux.
The winery cellar door has that wholesome family warmth that keeps people returning. A truly unique experience, at Tintilla you can take a seat across the table in their tasting room and sip from a large Riedel glass while eating a cheese platter with an assortment of Tintilla condiments, all whilst looking out over the magnificent rolling vineyard!
Olives are an important element of this grand estate with five varieties grown amongst the vineyard.  Interestingly the olives were planted in 1994 before the vines and whilst award winning wines flow from the 25-acres estate Tintilla's essence is that of about a vineyard which has managed to find that perfect blend of food, wine and family.
Now retired Prof. Robert Lusby, was a vascular surgeon based at Concord Hospital in Sydney, mixed his medicine with his wine as he leads his family and Tintilla into its future of magnificent winemaking. "Our travels in the USA and Europe have shown us that internationally the Europeans especially the Tuscans and Burgundians showed the way with integrating family, wine and food. We have sought to take this international experience and knowledge and do as well in the Hunter Valley," says  Robert Lusby.
"At Tintilla, we believe that by selecting a region with a strong history where the public understands the regional traditions and by working as owner vignerons producing small amounts of hand made wines and foods and using personal sales we have built a relationship with our visitors that brings them back year after year"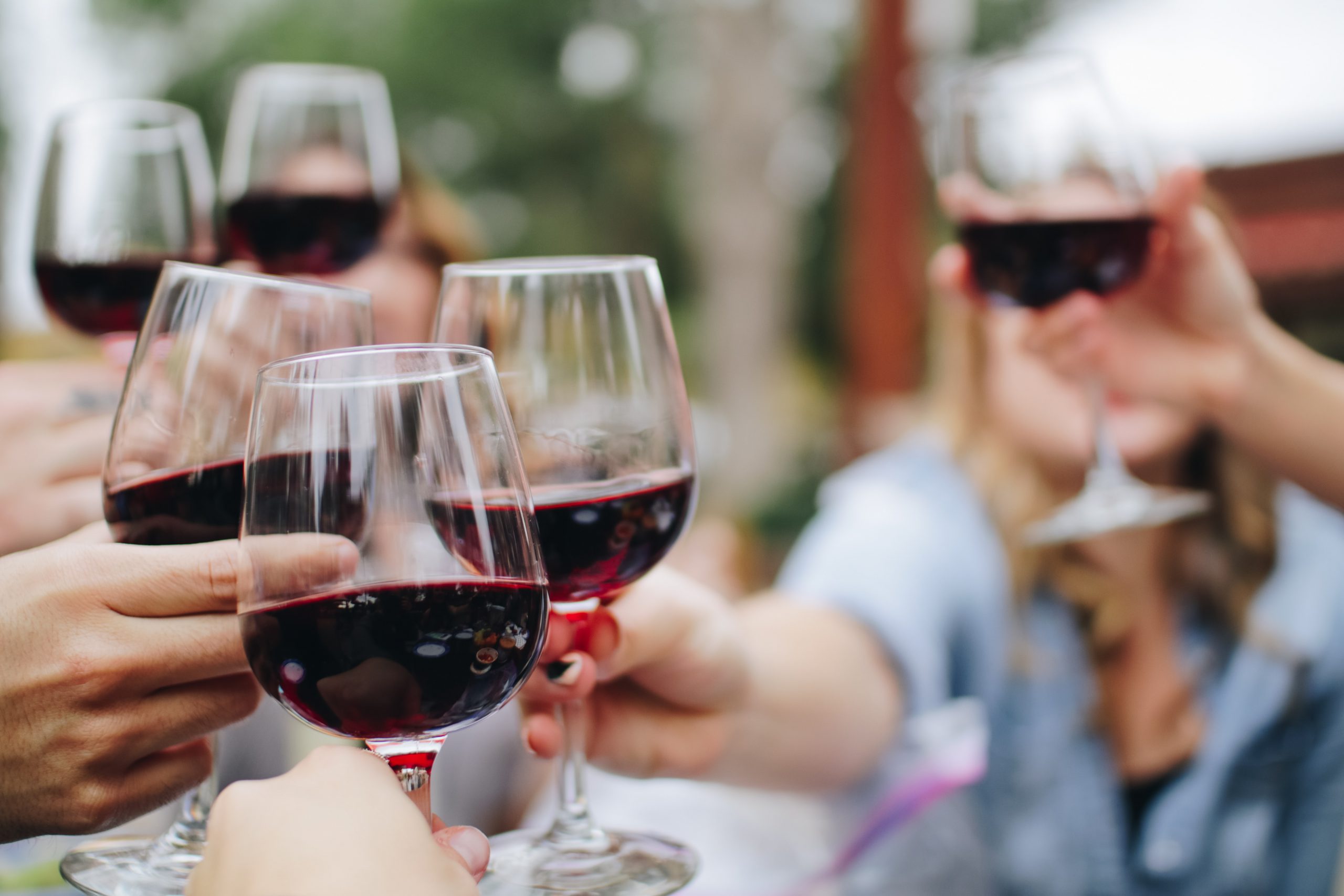 Good wine always starts with good grapes that reflect the natural balance between the land, the climate and the vines also known as Terroir.  At Tintilla was established in 1994, the aim is to deliver high-quality fruit and make wine with minimal interference so that as much of the Hunter character is preserved. Winemaker James Lusby, brother John and his father Robert are passionate about the unique styles of wine that come from the Hunter terroir and seek to deliver true regional varietal from there single vineyard wines.
Their wines include classic Hunter Semillon, the Angus, grown on the creek bed soils, a soft and flavorsome long lasting traditional Hunter Shiraz and a highly rated Justine Merlot from the clay on limestone soils.
Tintilla has pioneered Sangiovese in the Hunter, a well-matched climate, producing a Rosato di Jupiter, a straight Saphira Sangiovese as well as the Sparkling Rosalind Blush.
Chardonnay cuttings originally came to the Hunter direct from Clos du Vougeot vineyard in Burgundy in the 1830's. At Tintilla's winery, we make Chardonnay grape's taken off a heavily limestone-laden block two kilometers down the road. As a result they exhibit great varietal character.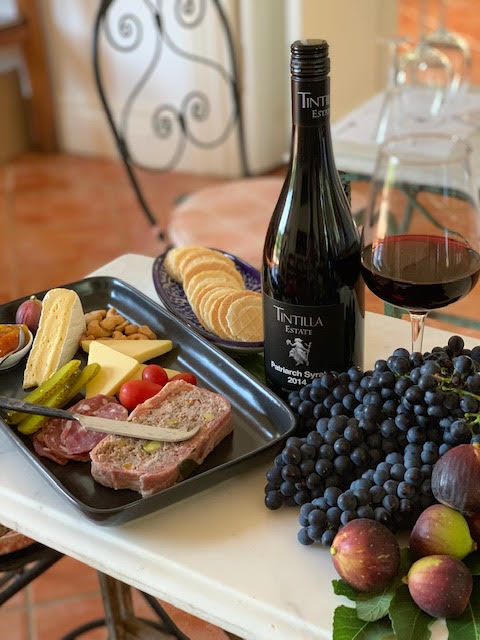 From ancient times olives and vines were planted together, enjoying the same growing conditions, and providing essential ingredients for daily living. It is only fitting then that Tintilla boasts a tantalizing range of olives, olive oils, tapenade, jam's, relish's, verjus and vinegars.
A selection of olive trees were planted in stages across the estate with the first planting in 1994, of Spanish varieties Manzanillo and Sevillano producing excellent quality fruit. Frontoio a small berried Tuscan variety with its nutty flavour is favourite. All of which are cured using various methods and pickled using garlic, lemon, oregano and secret Tintilla family recipes to enhance their taste. Tapenade based on a family recipe and softened with a little Merlot is also produced.
In times of plenty Tintilla "green harvest" or crop thin their Sangiovese to balance the vines and intensify the remaining crop. The early picked fruit is rich in acidity and freshness and makes a Verjus, an ideal substitute for vinegar. The addition of verjus balances salads to be served with white wines where vinegar would strike a jarring note.
Nothing is wasted at Tintilla, unused tasting wines and the juice from pressings are used in the production of a Caramelised Vinegars and a Vincotto respectively. The Caramelized Vinegar is aged in oak and then exposed to the variations in climate for over five years to concentrate the full, intense flavours before release.
At the Tintilla cellar door, the visitor will not only gain insight into the array of European olives but get an education on the Hunter region and its produce. From season to season the produce will vary with Tintilla producing its fine olives and also luscious Chill Tomato Relish, fig jams and also local hunter honey can be found.